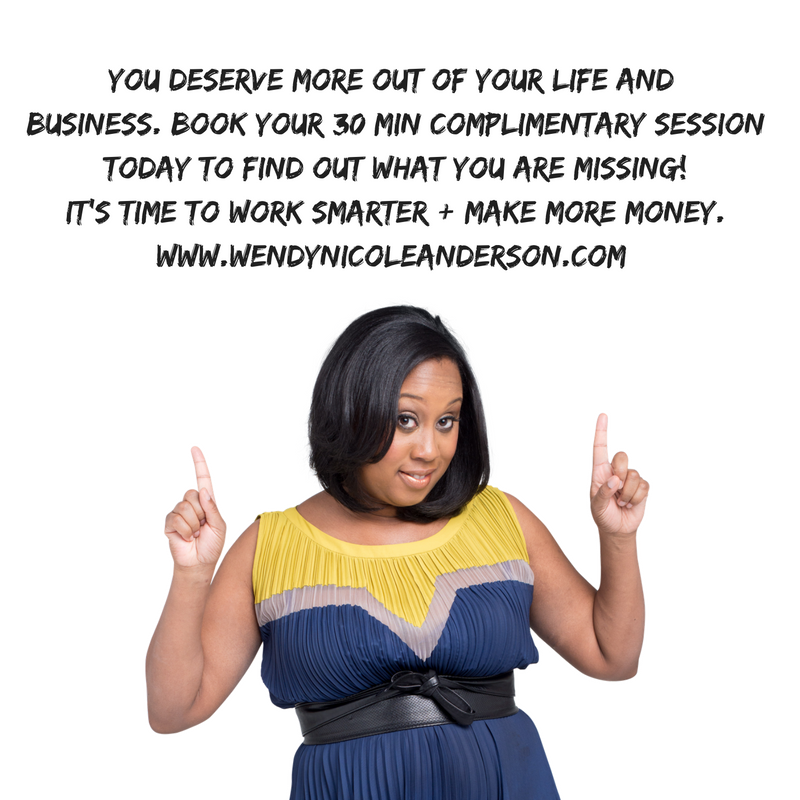 Let's Talk About Your Goals & What's Next!
Welcome! If you want to learn how to monetize your expertise and streamline line your business to systematically attract, convert, and retain clients with ease then you are in the right place. I am Wendy Nicole Anderson, Business Systems Strategist. 

The limited 30-Minute Complimentary Sessions invitations will be extended to services based entrepreneurs whose products or services solve a major life/business problem, you already help your clients establish great results (meaning there is NO question as to whether or not your services or offers work), and your offers are original. No MLMs, non-profits, or brand new business owners trying to figure out how to monetize their ideas. You must have a tested skill-set and offer that gets people results. This is for you if you are looking to GROW your business beyond what you have already accomplished. 

In order for me to make your complimentary session a success, I need you to answer the following questions, that way I can have a basic understanding of your business goals and challenges.  This is step one in the process. It is important that you take this process serious.

Please check your spam or promotions inbox after submission to complete the process. 
start